Environmental Stewardship and Our Heritage
The Future of the Environment is Everyone's Responsibility – Both Locally and Globally
The Future of the Environment is Everyone's Responsibility – Both Locally and Globally.
"Carbon Footprint, Carbon Footprint Neutral, Alternative Energy, Solar Power, AI- Artificial Intelligence, Green Design, Active Living, Community Gardens and Outdoor Living." – All buzz words we hear daily in the media.
Over the next few months we will be using these tag words for a series of blogs to share lessons learned throughout our History and how this Heritage impacts us today.
Whether it be Alternative Energy, Transportation, Food, or Activities, we are all offered options to what is the norm in today's time.
As a Native Son of small town New Brunswick (with a moderate population of under 200k) from an early age until today, I have seen and heard and debated many things concerning the environment – Past, Present, and Future state.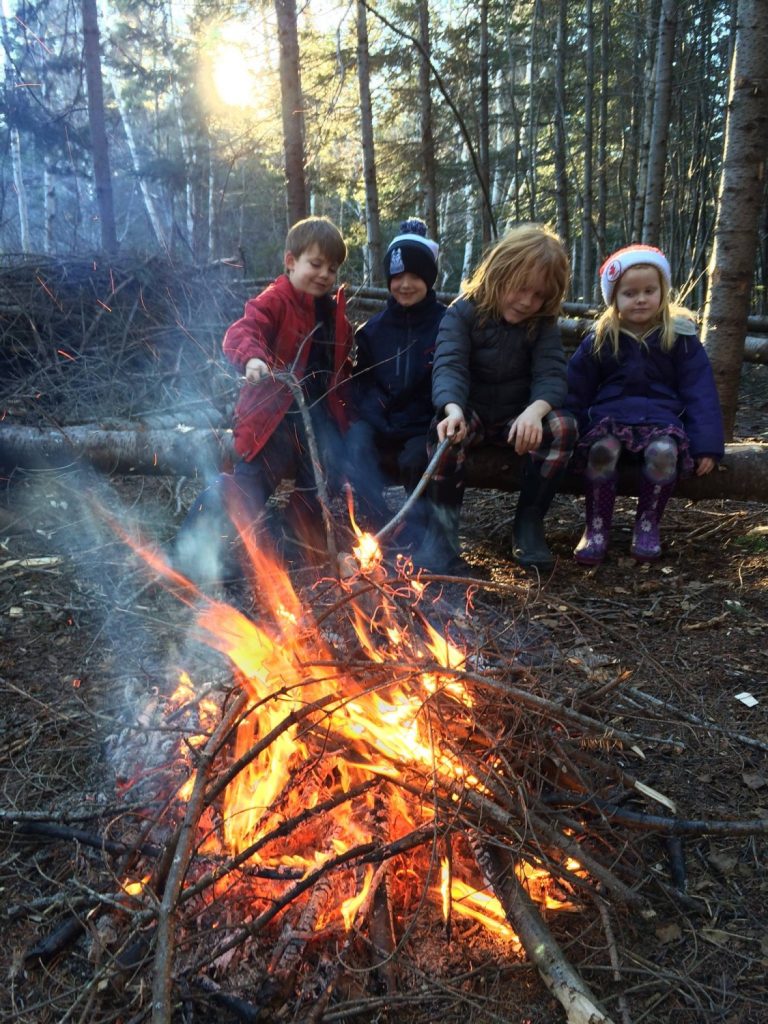 This scene of local kids enjoying a wintertime fire in the woods is becoming rare as our children spend more time inside.
In the Past, growing up along the Petitcodiac River there were many great things to do for youthful entertainment. Driving our pedal and dirt bikes on the mud flats, picking up fresh water fish along the shore that were exposed to tidal water, canoeing, jet skis, duck hunting, skating etc. All of these activities were available because of the unique ecosystem of this Bay of Fundy estuary. All these things not too long ago young kids did in contrast to today's young population. The only time we were able to be inside for the most part was after dark or Saturday mornings for cartoons. The watershed provided many hours, weeks, months, years of fun and for the most part Safe Active Play. Times have changed when we look at how much time our children spend indoors today.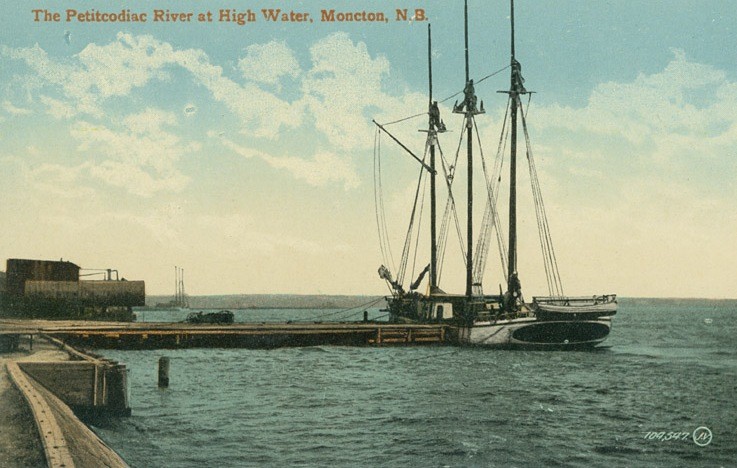 Cargo Schooners sailed up the River from the Bay of Fundy via the Atlantic Ocean from around the World as this was the primary form of transporting goods traded on the World Market. These ocean going sailing ships delivered necessities such as molasses, grain as well as other essentials. The lumber industry was of great importance in our region back in the day.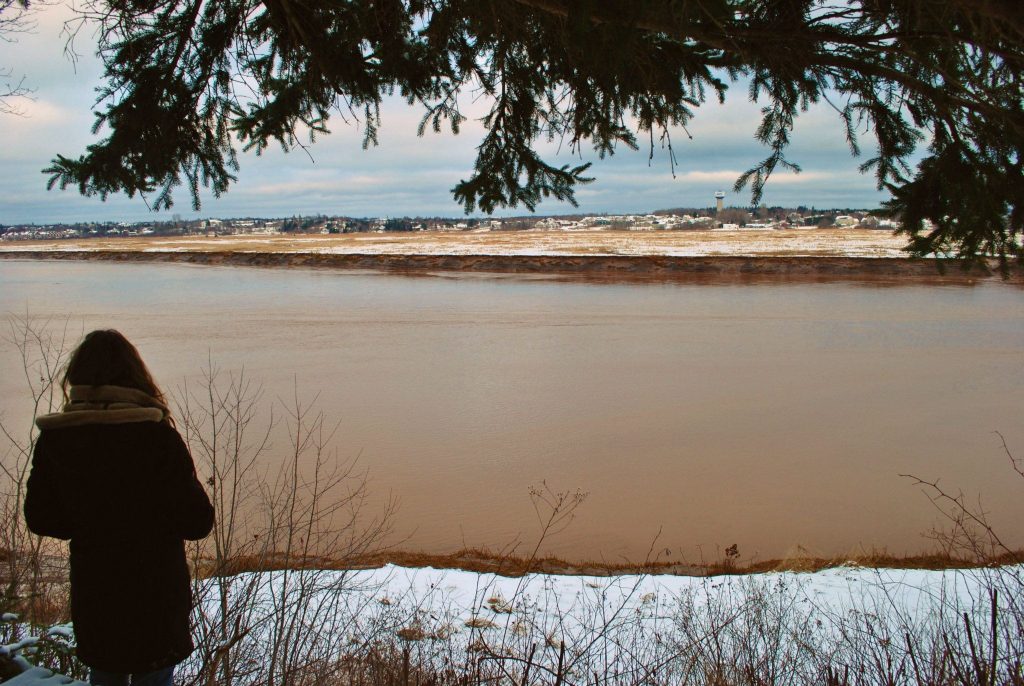 The Petitcodiac Watershed has been altered – by modernization, development and advancement. These changes have had a negative impact on the natural environment. With a growing population unfortunately we do impact nature whether it be through transportation, infrastructure or development. These changes happen to adapt to a different time.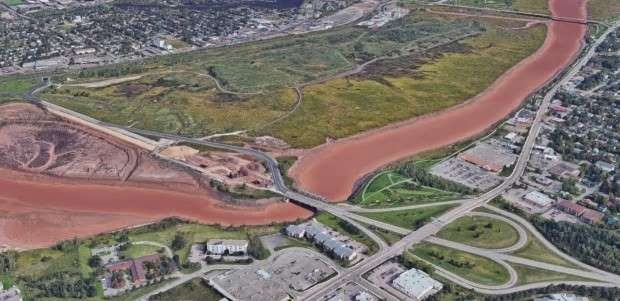 Photo of the construction of the new bridge. Copyright CBC.
Presently, the members and visitors of the tri community have the opportunity to see a great bridge project in the works, an excellent trail system connecting all three municipalities, business growth and a booming housing market but No Ships coming up the River or Children playing along it's banks. Presently the environmental conditions on a World Stage are implications and consequences from the Industrial Revolution in which this period caused the most environmental changes in history. The depletion of the ozone layer; causing temperature fluctuations has affected food production, water and even shelter. The affects of acid rain, changing pH levels in water and soil, has also impacted Wildlife Habitats and Soil conditions for agriculture. This is one of the primary conditions affecting fish, animals, growing conditions, as well as water supply.
Future environmental challenges are inevitable. Whether it is the Petitcodiac River, Climate Change, Carbon Tax or Natural Resource Development. We must consider not just what was in the Past, we must look at the Present and Future and consider all the options that make Economical, Social, and Environmental sense.
We can agree that Cargo ships will likely not sail back up the river, at least not the way they once did.
We know that kids today play less outside than ever in history.
Research shows us that the Petitcodiac River will likely never go back to its original state (Maybe that's something in the past that perhaps should have been left alone).
The Future of the Environment, Economy, and Local Communities will be stronger, healthier, and better prepared for future generations if we all would look back to our Heritage; less than 2 generations, and do just some of the things they did; walk, hike, cut wood, burn wood for heat, buy local, respect nature, visit a neighbour or go outside and enjoy it.